Accessories and training equipment for gun dogs
Working Dog Company™ is an online shop run by working dog enthusiasts. We sell a range of high quality gun dog accessories and training equipment, such as training dummies, leads, collars, whistles, bedding and grooming products. Our world famous EU Registered Design Pheasant and Partridge Training Dummies are specifically designed to encourage successful consistent retrieving.
Working Dog Company™ Training Dummies
The award winning pheasant, partridge and woodcock training dummies, designed by Working Dog Company. Buy now
PLEASE NOTE: We will be closed for Staff Summer Holidays and Training from 23rd July to 6th August 2014. Customers can continue to place orders during this time, these will be dealt with by our skeleton staff cover. All outstanding orders will be promptly processed on our return to the office. During this period we will not be able to offer a Next Day Delivery service.
Customers can continue to leave any emails and telephone messages which we will endeavour to answer as soon as possible. Thank you to all our customers for your continued support. May we wish you and your dogs a very Happy Summer Holiday!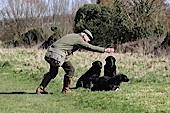 Range of colours
Our extremely popular Woodcock, Pheasant and Partridge Dummies are available in a wide range of colours.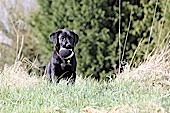 Beware illegal copies!
Our dummies are so good that some criminals have made counterfeit copies, resulting in vigorous legal action by ourselves.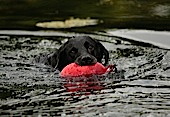 Ideal for water work
Our dummies are buoyant to make it easy for the dog to mark in water. Just squeeze out and hang by the toggle to dry after!